| | | |
| --- | --- | --- |
| Synod of the Greek Catholic bishops has the meeting in Lviv from November 29th to December 9th | | |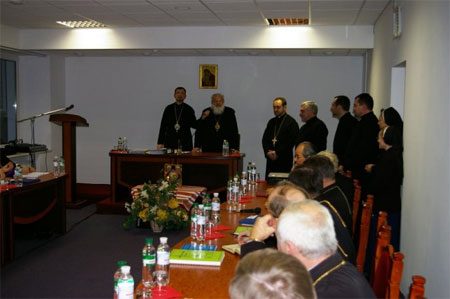 Today, on November 29th, 2009, Synod of the Ukrainian Catholic Church was started with the celebration of the Divine Liturgy of John Chrysostom in St. George's Cathedral in Lviv. The meetings which are chaired by His Beatitude Lubomir Husar, the head of the Ukrainian Church, will continue throughout the week up to the 5th of December 2009. 49 bishops (along with Emeriti) currently belong to the Synod of the Greek Catholic bishops of the Ukraine. 36 bishops, who represent the Ukrainian Greek Catholic Church in various countries around the world, came to Bryukhovychi( suburb of Lviv) in order to take part at the meetings. Becides different other topics from the life of the church, the question of appointment of new bishops in the dioceses will be discussed.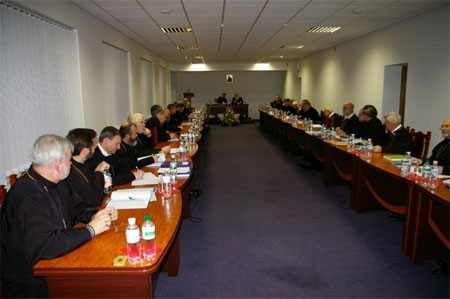 The main theme of the synod is the question of evangelization. A strategy for the evangelization of the whole Church, not only in Ukraine but also in the Diaspora (USA, Canada, Western Europe, Australia) will be prepared at the synod. The head of the church Liubomyr Cardinal Husar said in press releases that the first task of the church is to evangelize. It should be considered in a joint exchange of views what the best way to do so is. He stated that we as Christians with the power of our baptism are committed to evangelization. Cardinal Husar asked believers to pray for the successful outcome of the Synod.
The Diocese Buchach is represented at this Synod of Bishops by the Apostolic Administrator Dmytro Hryhorak OSBM and Bishop Emeriti of the Diocese Buchach Irynej Bilyk OSBM.