| | | |
| --- | --- | --- |
| Inauguration ceremonies of the Blessed Mother statue in Ustia-Zelene | | |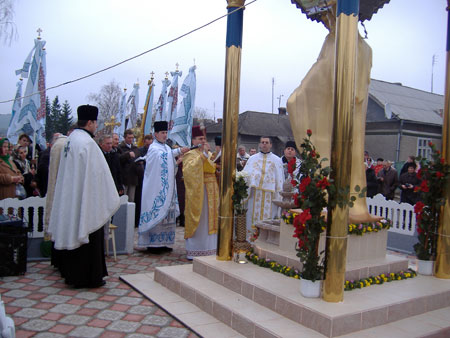 This sunny day many people were waiting impatiently in the area of the monastery of the village Ustia-Zelenyj for this event. And now it was the time. On the 15th of November the residents of Ustia-Zelene and the Catholics of the surrounding villages gathered to consecrate in a dignified manner the Mother of God's statue, erected in the village center. On this occasion the Apostolic Administrator of the Diocese of Buchach Dmytro Hryhorak, OSBM attended the local parish. The community members and many believers met the leader of our diocese with bread and salt, according to the Ukrainian church custom, near the church. Pupils of local schools dressed in the national clothes greeted the present guests. Pastor of the church, father Stephen Striletskyj, gave symbolic keys of the church to the administrator of the diocese Dmytro Hryhorak OSBM.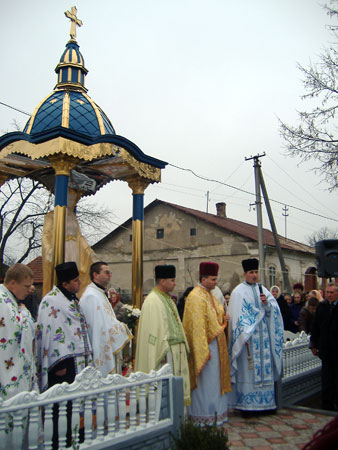 This consecration ceremony ended that day with a solemn Holy Mass led by the Apostolic Administrator and eight priests from the diocese.
The consecration of such Christian sculptures should testify a special token of our fidelity to Christian tradition in the Ukraine for future generations.
Press Office of the Diocese of Buchach